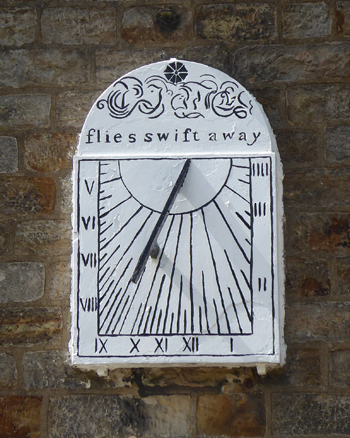 Luckily for Rimington Brian Stott, who used to live in the village, deservedly gained a reputation for being 'a safe pair of hands' with regard to anything in the way of documents and photographs to do with old Rimington and Middop. Below, he explains how he became our archivist.
''A turn of events in early 1980 led my grandmother Towler to gain a copy of her Jackson family tree for me. I was very surprised to see her relative had managed to trace their line back to 1588. A couple of years later I began researching my other family names to see how far I could take them back. Then came the moment when I was sitting in front of a microfilm reader in Burnley Library, screening the 1881 census for Burnley, and discovered my 2xg-grandmother Sarah Towler (wife of Abraham) was born in Rimington, Yorkshire. My parents moved into Stopper Lane after their marriage in 1954, but here was a direct ancestor born in the village over a hundred years before (1833).
My interest in the history of Rimington was now well and truly sparked. It also became known locally and was a big part of the Parish Map Project undertaken in the late 1980s. The fundraising local history exhibition, which the project group organised, was such a success it had to be restaged again a few weeks later, and the publicity and the events all brought new historical items to light. (Some old postcards were even sent to me anonymously through the post.) More items were used for the book 'Time Flies Swift Away' which the late Brian Ashton and I produced as part of the events to mark Queen Elizabeth II's Golden Jubilee.
Rimington has a long, fascinating history and a wealth of archive material that can only be hinted at here. It, like the other Bowland villages under the umbrella of Bowland Rural District Council, administered from Clitheroe, was in the West Riding of Yorkshire until the county boundary changes in 1974 when it became part of Lancashire. Its changes of administrative offices, distant Lords of the Manor and ecclesiastical hierarchy have resulted in much archive material deposited in numerous and distant places, like Preston, Leeds, Wakefield, Bradford, York, Northallerton and the Public Record Office at Kew. So, I hope that what is available here will whet your appetite and maybe send you on your own research adventures.
Sadly the Holy Grail of historical interest for Rimington, the Manor Court Rolls, are surely lost for good. Legend has it that the wife of the first secretary of the newly formed Parish Council took exception to something recorded in the rolls and destroyed all of them and other parish documents on a bonfire! All those centuries of history - gone up in smoke! Please don't burn any of your unique old Rimington or Middop documents or photographs, but maybe allow them to be shared in this archive and enrich our knowledge of how life was lived in this part of the Ribble Valley. It changes so fast.
I am greatly indebted to everyone who has kindly shared their knowledge, family documents and photographs over the past forty years.''
June, 2020
To view the pictures in a larger format click on any of the images and use arrows to move to left or right. Click outside the image to return to the main screen.