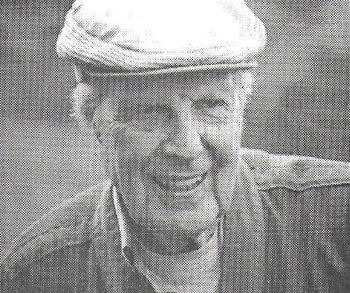 Rufus Carr's inventive and mechanical skills helped him to build a popular garage business with sites at Stopper Lane and Bawdlands, Clitheroe. He had a great passion for traction engines, restoring and exhibiting them and was the subject of several profiles in newspaper articles and magazines. In his early years he was known as a bit of an 'airum scarum' lad but is now a fondly remembered character who was famous for his brightly painted steamroller which would rumble heavily through the village after a visit to a local show. His original wooden garage was only demolished a few years ago. It had petrol pumps just to the right of the doorway.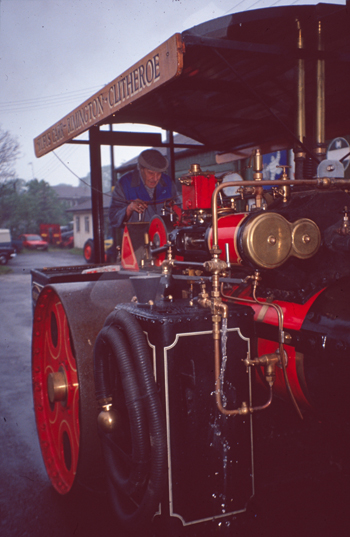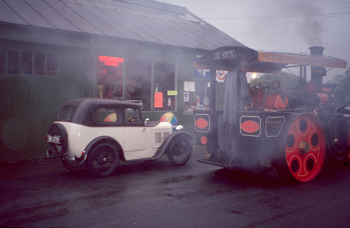 These pictures of Rufus on his steam roller were taken in 1993. The car is an Austin Swallow, owned at the time by villager Jeremy Lloyd. Swallow put bodies on to Austin chassis and they eventually became the Jaguar car company.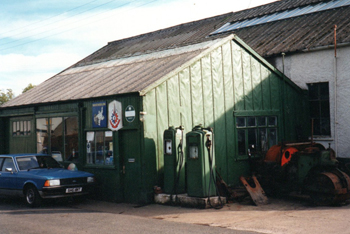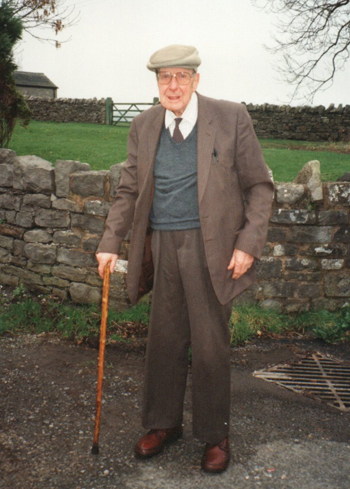 The petrol pumps that were once at the garage and Rufus later on in his life.