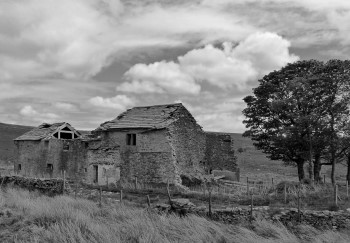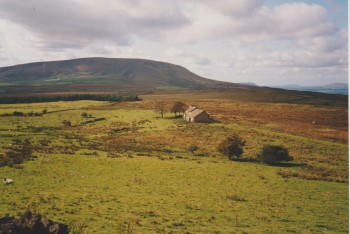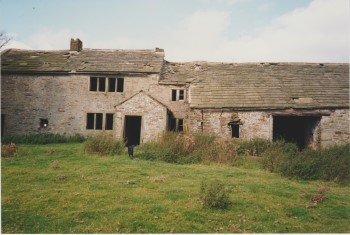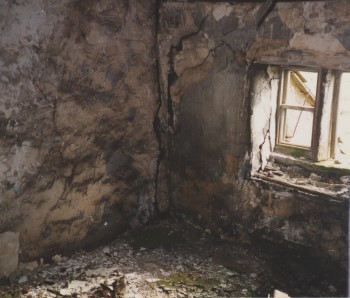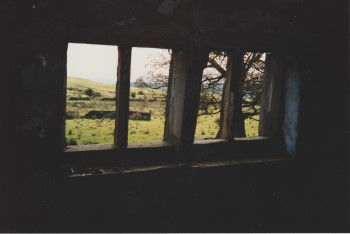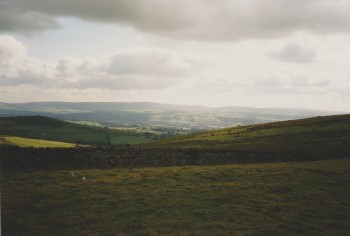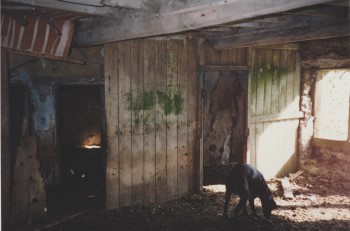 Although it is not in the Rimington and Middop parish it is literally only a few yards over the border into the neighbouring parish of Blacko, the wall being the boundary. It is on the very Southern edge of Rimington Moor.
Firber was a working hill farm, much as its neighbour, Jackson House (as it is on the OS map, but known locally as 'Clouds'). A villager who lived at Clouds believes it was bought by North West Water and left to rack and ruin as part of the Black Moss reservoir watershed. Her mother used to tell how, before she married in her early 20's and thus left Clouds, when the farmer at Firber lost one arm she would walk over, after doing her own milking, to do theirs.
The b&w picture was taken in 2020 and the colour pictures in 1991. These show that Firber was even in a very poor state then.
Further information on Rimington Moor and the grazing rights for the village can be found in Archive/ Parish records section of the website
The following information is from the Gisburn parish register:
Bapt
Thomas son of Thomas and Elizabeth Whipp of Felber bn 19 Nov 1801 bap 25 Dec 1801
James son of Thomas and Elizabeth Whipp ofFferber bn 12 Nov 1802 bap 25 Dec 1802
Burial
John Robinson of Ffirber 12 Jun 1655
Lawrence Ffort of Ferber 16 July 1666
Mary Ffort of Ferber 18 Sep 1668
The following pictures of Firber House were taken by Laurence Silverwood.