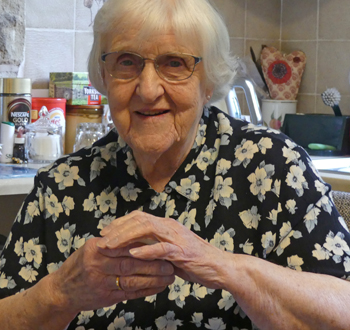 Mary Bairstow of Yew Tree Farm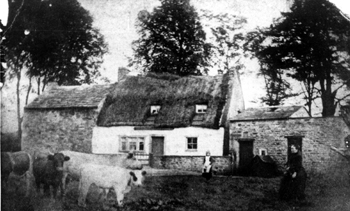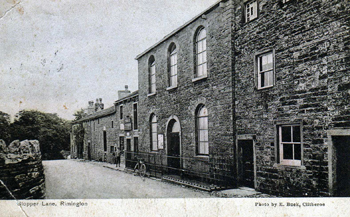 The original Yew Tree Farm and abbatoir Stopper lane with property where Mary lived, on RHS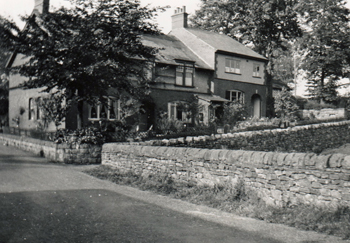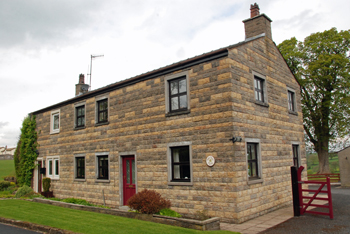 Middle property at Newby where Mary later lived Yew Tree Farm; Mary's home (2021)

Mary's very early years were spent in Heywood near Manchester. Her father was a butcher and in about 1939 he purchased the abbatoir and butcher's business at Newby, in Rimington, from a Mr Summersall . She moved to the village at the age of 5 and initially the family lived in one of the weavers' cottages in Stopper Lane, where Mary became firm friends with Mary Carr who also lived in one of the cottages in the row. At that time the Spencers' woodshed next to the Memorial Institute, was a favourite play place for the two Marys, who were regarded as "very quiet and well-behaved little girls".
To hear Mary talking about her early years in Rimington click here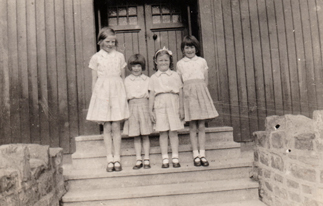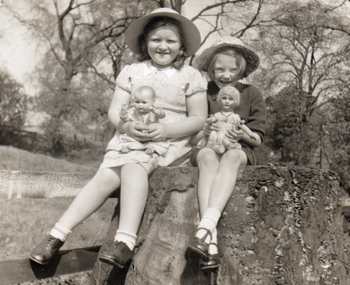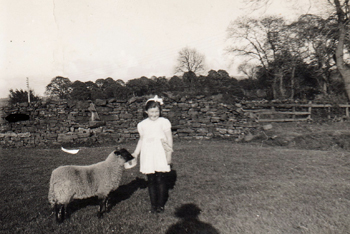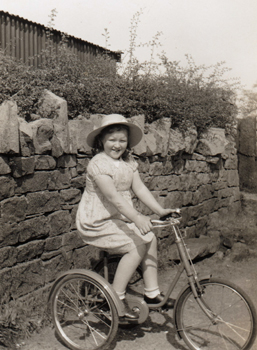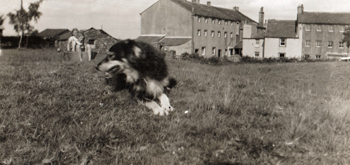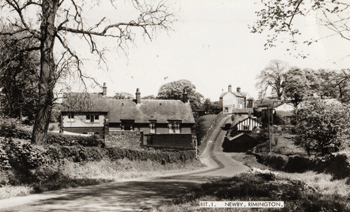 Edith Carr, Mary Carr, Mary Bairstow & Bertha Carr outside Institute Mary Bairstow and Marry Carr Mary B with pet lamb Mary on tricycle Pet dog Postcard of Newby
The young people liked swimming in Stankill beck, near the raiway line.
To hear Mary talking about swimming in the beck click here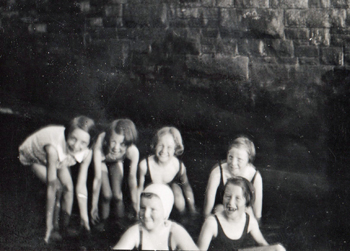 Swimming at the 'Lido'
To hear Mary talking about her teenage years click here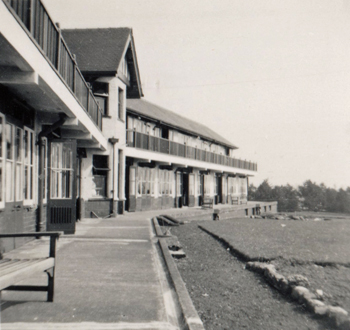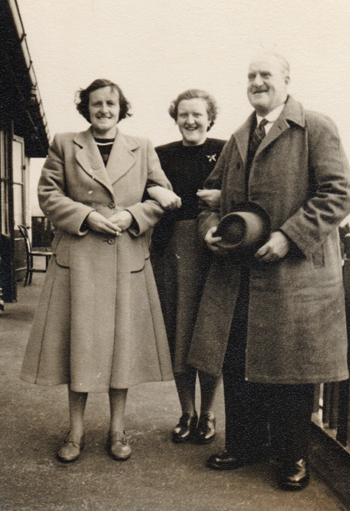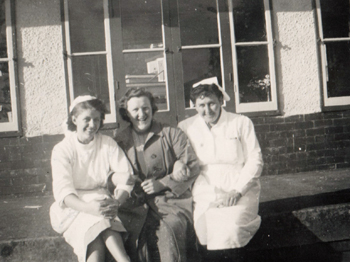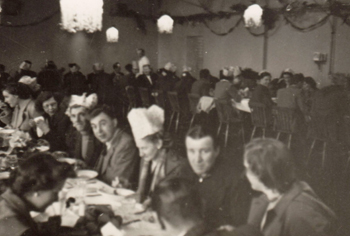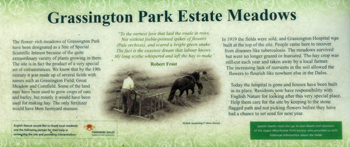 Dormitories at Grassington TB hospital Mary with her parents on a visit Mary between 2 nurses Christmas Day meal at the hospital Interpretation board on site of hospital
To read about Grassington hospital click here
To hear Mary talking about her life after TB click here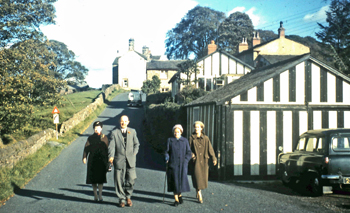 Black and white property at Newby (where different occupants influenced Mary's choices in life)
There were a number of holiday cabins in the area, based on railway carriages and one on a tram.
To hear Mary's recollections of the local holiday cabins click here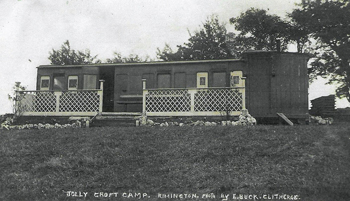 This shows Jolly Croft Camp, which was behind Hollins.
To hear Mary talking about Mr Summersall, who played an important part in the family's life click here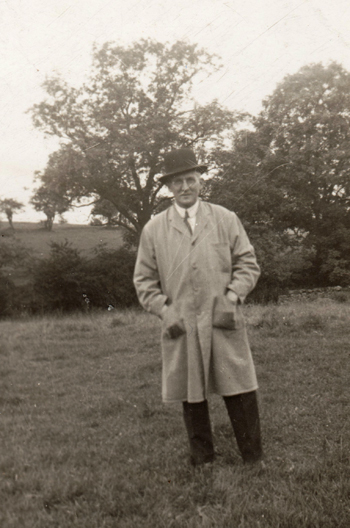 Mr Summersall