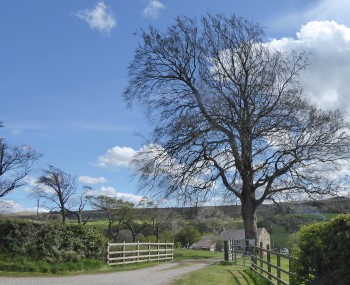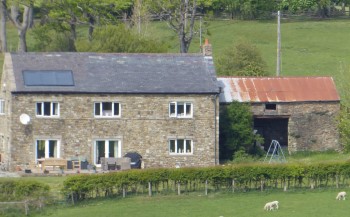 In the early 20th century there was a poultry yard at Moor Close. Whilst its manger was Mr Richard Stout Marsden its owner was Miss Rosalie Bicknell Babcock and it is very clear from the information gained that she was very much the one ensuring the yard's success.
She was a twin born in West Derby, Liverpool in 1861. Her father Benjamin Franklin Babcock was born in Connecticut and returned to the UK in 1847. Miss Babcock's mother was his second wife, Maria Augusta Bicknell who was born in 1824 in Baltimore. They married in 1844 in New Jersey. She died in 1894 in West Derby. In 1851 he was an American Merchant in Lanarkshire and in 1861 he was a Cotton Merchant in West Derby, Liverpool. He died in West Derby in 1869.
Miss Babcock was listed in the Skipton Electoral Rolls in 1911 and 1912 at Moor Close Rimington. However in the 1911 Census Moor Close was occupied by Richard Stout Marsden and his family and there is no mention of Miss Babcock. However on that date the census shows that she was in the Bedford Hotel in London as a 'visitor'. Sometime after that she moved to Shawlands at Lingfield in Surrey (one source says in 1912) and appears that she not only continued to rear poultry but also cattle and sheep. During WW1 Shawlands was a training centre for land girls.
She died in 1931 at Shawlands and left £47,785. In her will she stipulated that the oil painting of her late father be burnt before her funeral and that no copy should be made of it.
Richard must have left Moor Close soon after 1911 as his son William was killed on 4th July 1916 in Mesopotamia. Richard was then living at Bridge House Chatburn.
The poultry, bred at Rimington, were exhibited all over the British Isles, winning many prizes at Agricultural Shows even as far away as Inverness. They were exhibiting in the early 20th Century. There is a Warren Babcock hybrid chicken however, currently, it has not been established if Miss Babcock developed them.
These newspaper articles show some of her show successes:

Clitheroe Times 24th April 1908
Rimington
At the Ferndale Poultry Show held on Easter Tuesday, Miss Babcock's (Rim.) poultry won no less than 50 prizes including 16 specials, 14 firsts, 9 seconds 7 thirds, 2 fourths, and 2 reserves in the face of keen competition.
(Miss Emily Marsden, at the same show, won a first and a silver medal with her well-known blue Persian kitten "Rimington Rebel".)
Clitheroe Times 21st August 1908
Miss R. B. Babcock won numerous prizes.
Miss E. Marsden, Rimington, won a 1st & 2nd in Any Breed
Clitheroe Times July 2nd 1909
Rimington – Miss Babcock's success at Ripon Show Friday last – 10 Specials, 12 firsts, 9 seconds, 8 thirds, 5 reserves. Then at Keighley the next day won 6 firsts 4 seconds, 3 thirds
Clitheroe Advertiser August 25th 1911 – Gisburn Show (36th annual show) - summary
Miss Babcock took numerous prizes
Mrs Marsden won first with either a cock or hen in the Local Classes - Canaries class
(Besides the agricultural classes there were Gentlemen's Classes and Cottagers' Classes)
There was a report in the Clitheroe Advertiser that there was a devastating fire at Miss Babcock's showroom which killed lots of birds but that has not been found. However it mentioned her best birds weren't caught in the blaze because they were at Rimington Station waiting to travel to a show. The following documents show that the fire took place in 1911 and that subsequently they were looking to purchase land elsewhere in Rimington.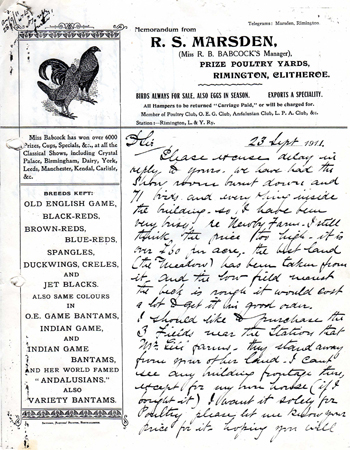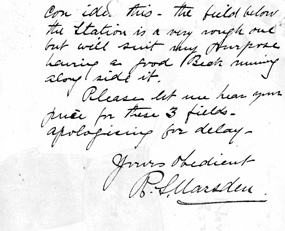 The following tragedy about a farmer at Moor Close was also published:
Blackburn Standard Saturday 19th February 1898
A Rimington Farmer Killed
A well-known Rimington Farmer, named Joseph Jackson, of Moor Close Farm, met with his death in a sad manner on Thursday. He was returning home in his trap from Hellifield Auction Mart, and in crossing the fields from the road to his home the trap caught the gate-stoop and was overturned, Jackson being caught underneath the trap and killed. He was found by some of his family, but was dead when found.

He was buried at Gisburn Parish Church 21st February 1898, aged 51.
February 2021